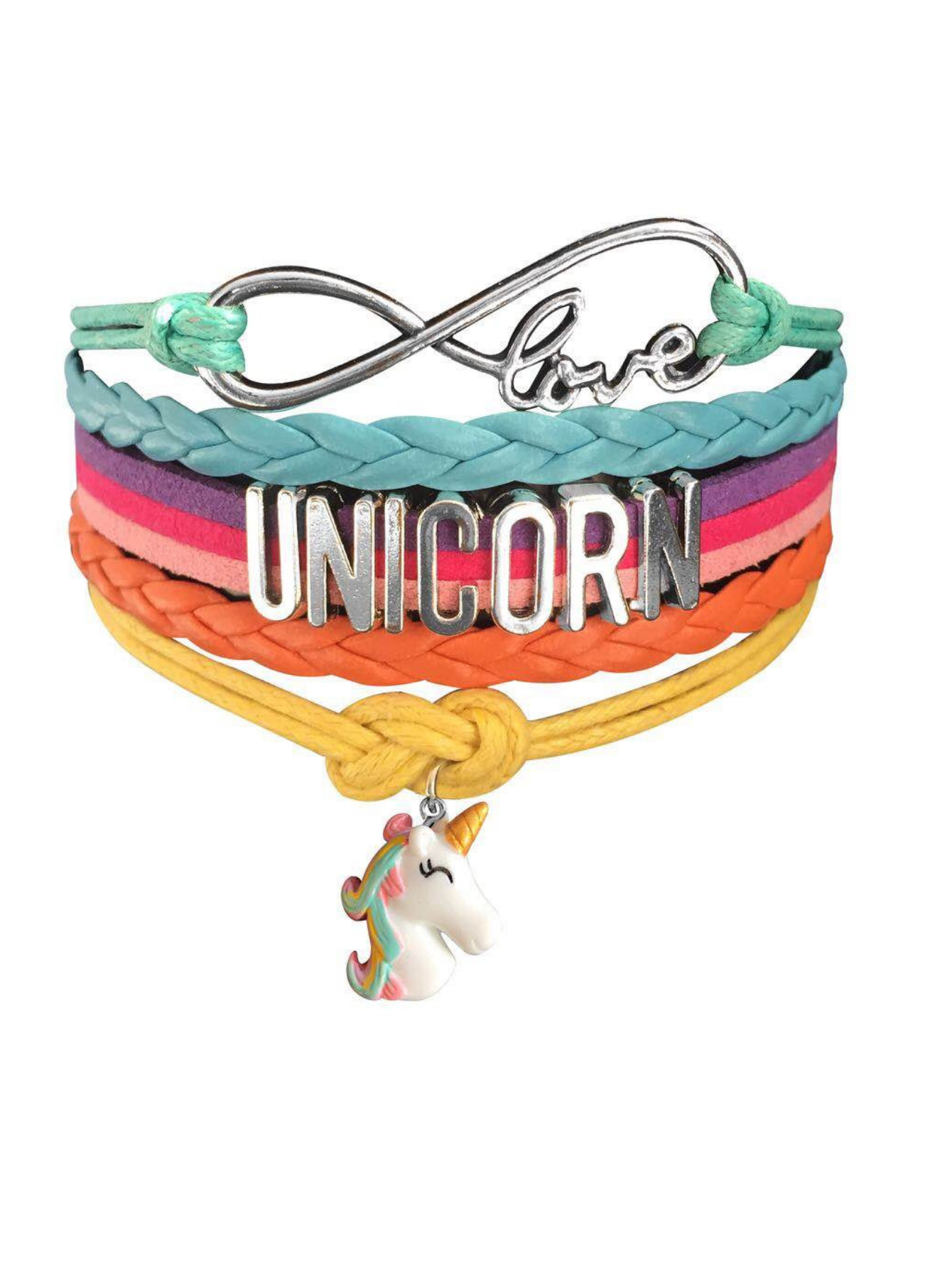 Unicorn Gifts for Girls - Unicorn Drawstring Backpack/Makeup Bag/Bracelet/Necklace/Hair Ties/Keychain/Sticker (Flower Head 4)
Unicorn Gifts for Girls - Unicorn Drawstring Backpack/Makeup Bag/Bracelet/Necklace/Hair Ties/Keychain/Sticker (Flower Head 4)
Only Ship To US
Free Standard Shipping
1-2 days(Monday to Friday) Processing Time
Estimated shipping time is about 5 days(Monday to Friday)
Expedited Shipping: US$5.99
1-2 days(Monday to Friday) Processing Time
Estimated shipping time is about 3 days(Monday to Friday)
30 Days Free Return & Exchange
If you're not satisfied, you can return eligible products within 30 days of receipt for a full refund, in accordance with our Returns Policy. We'll provide a printable pre-paid return label and pay for the return delivery costs.
For a detailed refund policy, you can read the refund policy on the footer.
Description
Package Includes: 1 Unicorn Drawstring Bag, 1 Unicorn Makeup Bag, 1 Charm Bracelet, 1 Inspirational Necklace, 1 Unicorn Keychain, 5 pcs Slap Bracelet, 6 Sheet Stickers and 5pcs Hair Ties.

Super Cute Unicorn Gifts and Accessories for Girls.

Perfect Unicorn Birthday Party Favors & Gifts for Girls and Kids.

Size: Backpack - 15.5" x 12; Makeup Bag - 8" x 4.7"; Bracelet - Pull

Adjustable String to Fit Kids to Adults, Wrist length 5.5"(14cm)-9"(23cm), Necklace - 18" + 2" extension.

Lovely Christmas Unicorn Gifts for Girls.